BACK
Olly E
STEP INTO THE FUTURE
Firstly there is the Olly E which is to be designed for sliding doors or shutters and is also to be a belt driven system and can handle up to 100kgs at constant speed. This system is also to be able to activate existing sliding shutters and / or doors on existing tracks. Both these door systems are simple to install and offer very simple and low maintenance. The operation speed is 0.1 metre / second . This door or shutter operation system may also be activated by push button or by movement or infrared sensors. There is also the facility of possible connection in parallel of more than one actuator with centralized control allowing a maximum stroke of 3500mm.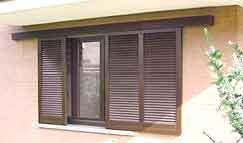 Throughout belt driving, the small actuator Jolly E is able to activate a door with straight movement and total wing/s weight up to 100 kilos at constant speed. This system is also suited to activate, already existing doors and concealed doors, as it is very easy to install and guarantees very simple maintenance, if required. Olly E can be used in a varied range of activation requirements such as external shutters, windows, rolling doors, sliding panels, etc.